To enable certain features and content, you'll need to add books to your classes. Please follow the below video or guide. 


When you login to Big Ideas Math for the first time, you may receive a prompt to "Add a Book". If you receive this message, please follow the on-screen prompts to add a book to the class.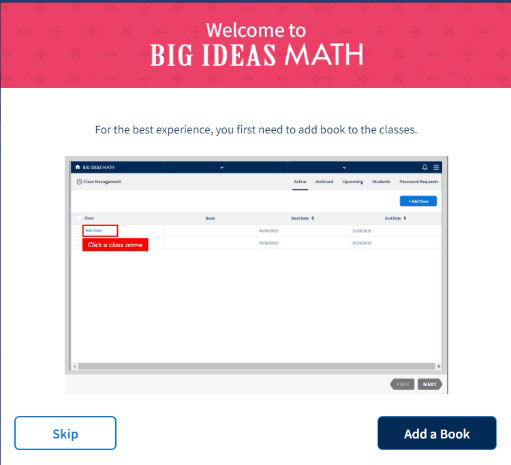 If you do not receive this alert, follow the steps below.
Step 1: Go to "Class Management" from the Big Ideas Dashboard.

Step 2: If your classes do not populate in the Active tab, select the "Upcoming" tab. If classes do not appear in either, please contact your Technology department to ensure they're sharing classes for you.

Step 3: Click on the name of your class to view the details page.

Step 4: Select grey "Book" text near the top of your page.

Step 5: Select "Choose A Book" and pick one from the list that appears, then select "Save Changes".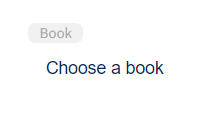 Step 7: Repeat for your additional classes.