To register as a returning student, you will not need to re-enter a teacher's access code under the "Register" section at www.bigideasmath.com . Instead, please follow the below steps -
Log in with your username and password. If you have forgotten your password, please use the "Forgot Password?" link and contact any teacher in your school. If you have forgotten your username, please contact your current or previous teacher, or your Technology department.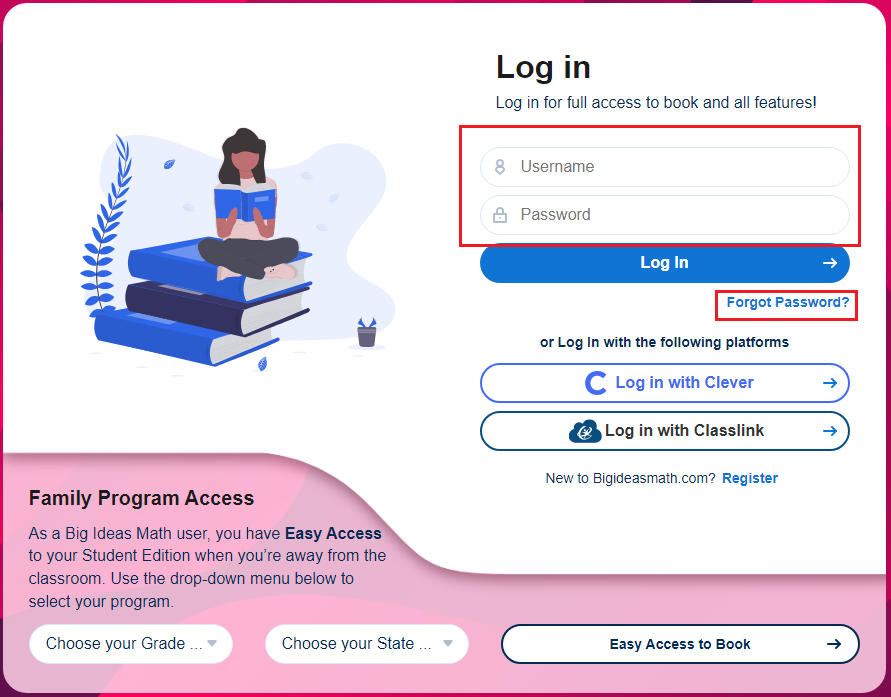 After logging in and seeing your dashboard, click your name in the top navigation bar to expand your menu, then choose "Add Class". On the new screen that appears, enter the access code that your teacher has provided you, then "Submit".

As a returning user, your teacher can also add you to their class manually by following the "Adding Students to a Class" guide.