The Activity Library puts all available practice and assessment activities in one easy-to-access location.
You can navigate to your activity library from the site's main menu, the teacher Dashboard, or the Assignment list by clicking the Activity Library link.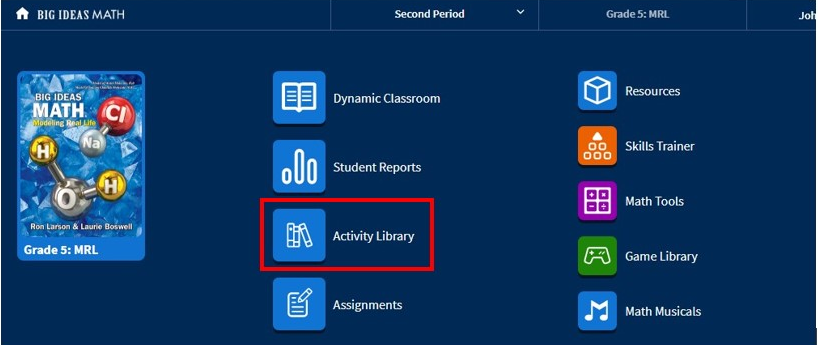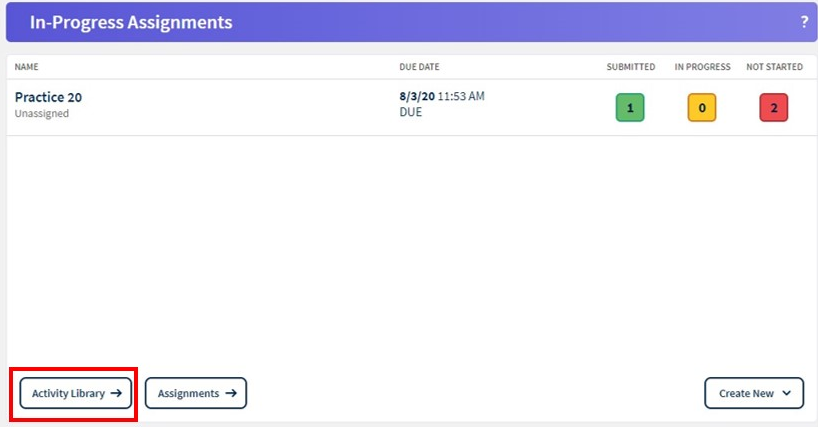 Activity Library Features:
Create Activity
Clicking this button starts the process for creating a custom practice, assessment, or progression benchmark.
Open
After selecting an activity, this link allows you to navigate to the activity preview. From here you can take further action on the activity such as editing, sharing or adding custom tags.
Assign
You can quickly assign an assignment to a student or group by clicking "Assign."
Share
This link allows you to share a link to the activity between teachers within your district. Clicking Share will copy the link to your clipboard. Paste the link in your preferred delivery method and send to fellow teachers.
Duplicate
To make a copy of an assignment click Duplicate. The copy will appear in the activity library with the original title plus the label (copy). You can rename the duplicate by opening the activity and adjusting the title.
Archive
Activities can be hidden from the list view by clicking Archive. Sending to archive will not impact active assignments or assignment reporting. To view archive items, click the Show Archived button in the filter pane.
Filter options
Use the filters to help search for appropriate activities. Filter based on owner, activity type (practice or assessment), program, book, chapter, and lesson.