Students can be added to a class in one of two ways. Teachers can add students manually, or students can register themselves using a class access-code.
*If your school is connected with a single-sign on, please contact your Technology department for changes to your classes and rosters instead.
*If a student has previously registered and needs to add a new class, please see the bottom section.
Adding students manually
Students adding the class with the Access Code
Teachers can find their unique class access codes within Class Management. Click on the name of each class and locate the unique access code on the right-hand side of the page. Depending on the student, they can use that code in the below ways -




New students can navigate to www.bigideasmath.com, click the "Register" link, and enter that access code.
*If the student receives a message that the Student ID they entered is in use, they may already have an account or it may be in use by another student in the school. Please try adding the student manually from your class page by that ID or contact your Technology department for assistance.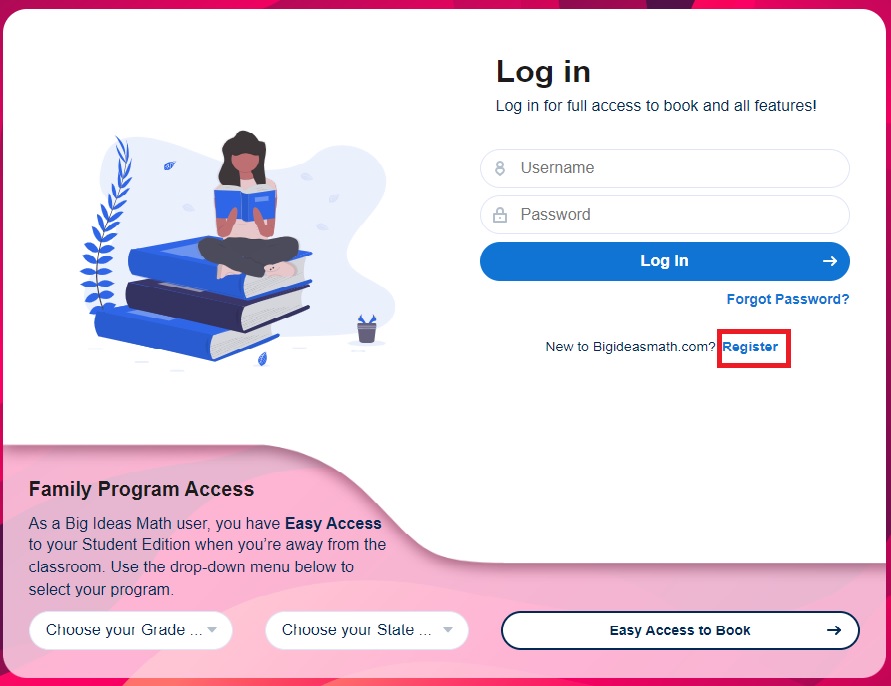 Returning and existing students can log into the website with their existing account they've previously use, click the "Add Class" option in their navigation bar menu, and enter your class access code. If a student has forgotten their password, their password reset from the homepage will appear in your Class Management > Password Requests tab. If the student has forgotten their username, please contact your district admin.