Teachers can share assignments via an assignment link. Assignments can be shared with any Big Ideas Math teacher with an active account. 
To share an assignment
Go to My Assignment Library or an assignment report and click Share.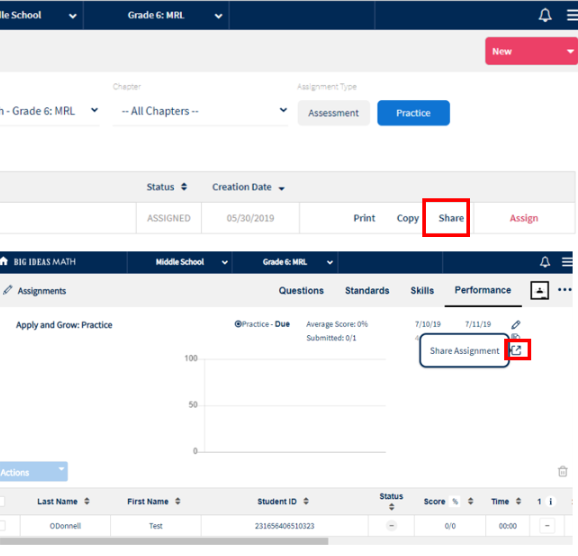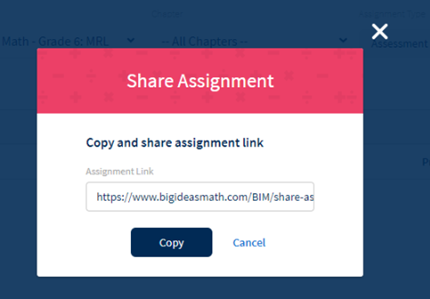 Paste the link into your preferred delivery method and send to your intended audience.
To save/assign an assignment from a shared assignment link
Log in to the Big Ideas Math platform.
Click on the provided hyperlink or paste into a web browser.
The assignment will appear in the assignment creator bucket. From here you can make changes, preview, save to your library, or assign.
Note: If no action is taken to the assignment, it will not be saved to your library.