To gain access to the Big Ideas Math website, you must first register. Visit www.bigideasmath.com and click on New to Big Ideas Math?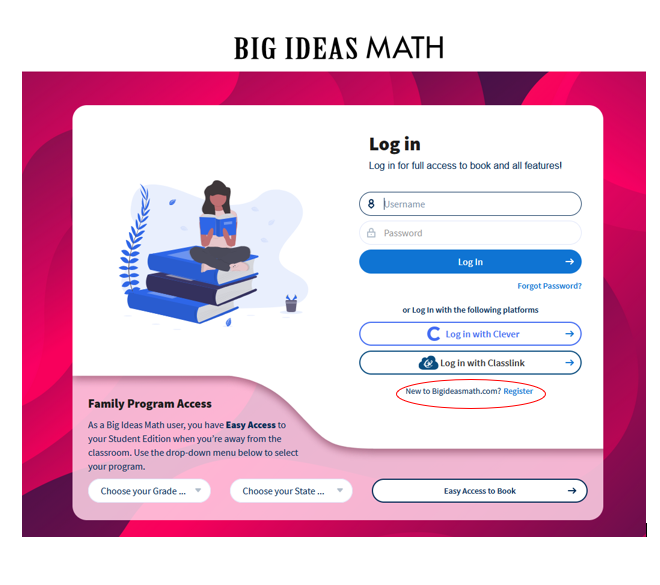 Enter your access code. If you do not have an access code, you should contact your district administrator or curriculum coordinator. After entering your access code, click Next.
You will be prompted to enter your first name, last name, email address, and a password. After entering the required information, click Next.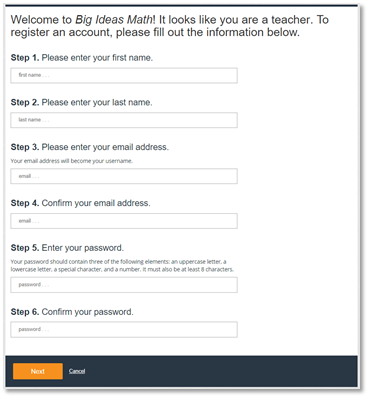 Choose your school under Available Schools and click Click to add. Once your selection has been moved to the Added Schools section, Click Next. (If your school is not listed, you may check the "My school is not listed" box and click Next or contact the Big Ideas support team.)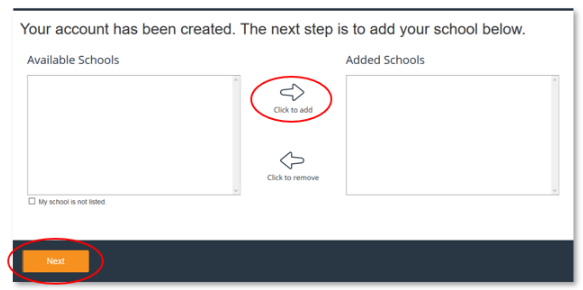 You will get a pop-up message that tells you that you are successfully registered. Click Log in.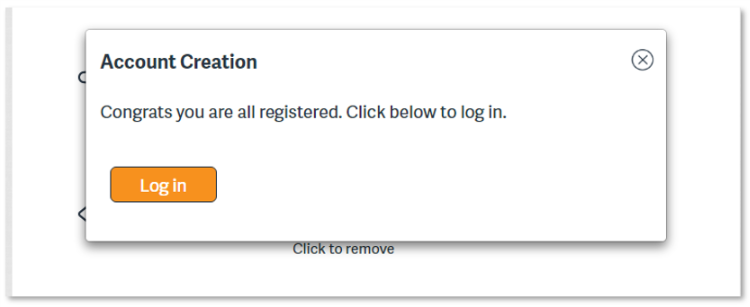 You will be sent to the login screen. Enter your email address/username and password, and click Log in.
After you log in, you will be prompted to create a class. Click Get Started.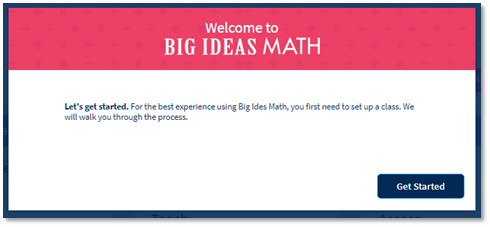 Create a class name, choose a grade level, select the start date and end date, and choose a book. A period number is optional. Click Add.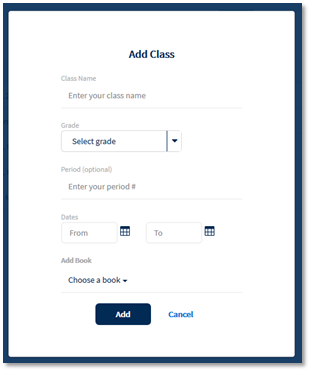 Each class you create will have a unique access code. After you create a class, click on the class name to see the access code. Provide this access code to the students in that class so they can register a new account. Teachers can also add students to the class by clicking +Add Students.

Click here for more information on adding students to a class, or visit the Information Center by clicking the question mark icon in the lower right corner of the page.