To register as a new student, please follow the below steps. If you are a returning student, please follow the "How to Self-Register as a Returning Student" guide.
Visit www.bigideasmath.com and click the "Register" link.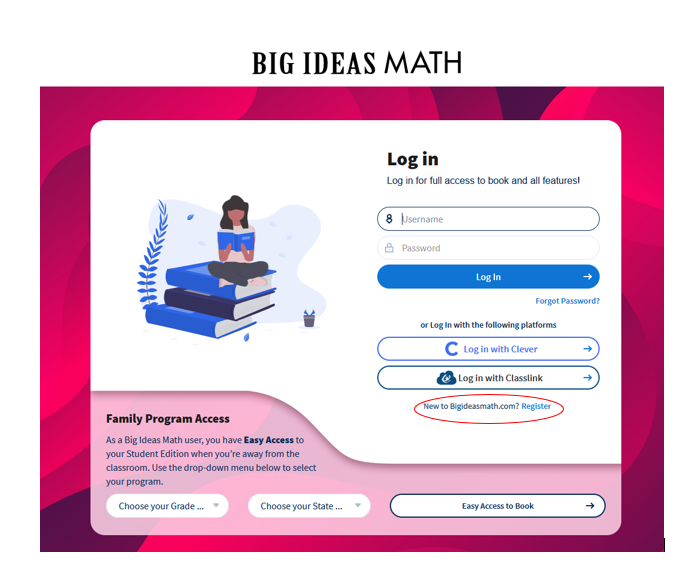 On the next screen, enter the access code provided by your teacher. After entering your access code, click Next.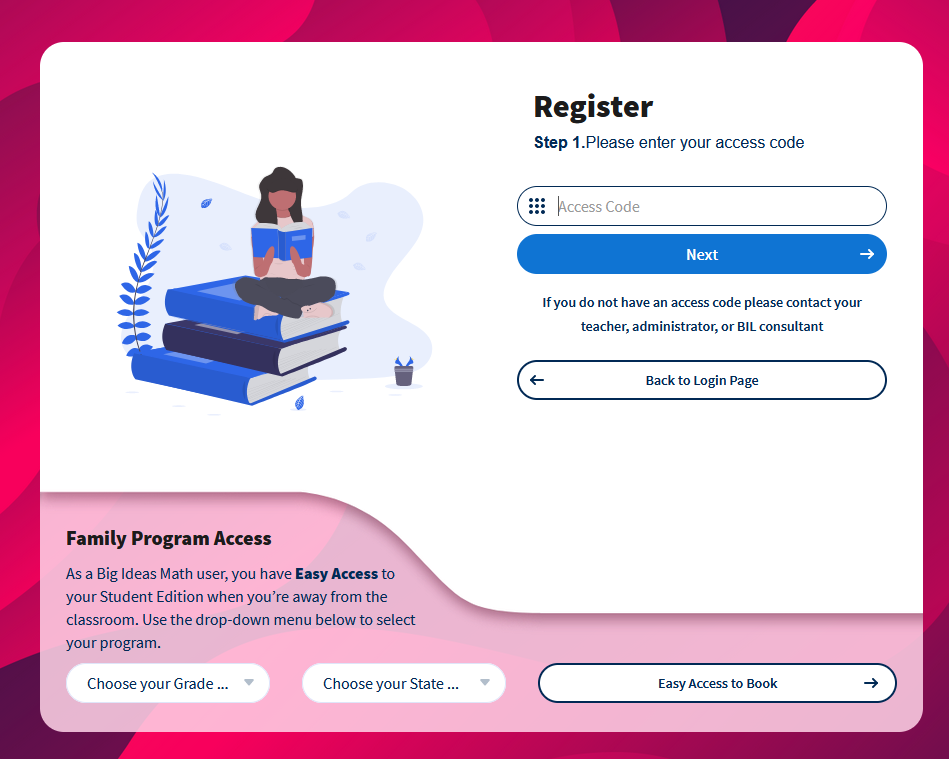 Enter your first name, last name, password, and student ID. Write down your password before moving on. Click Next when finished. Please use your school issued student ID to prevent any issues with your account.
*If you receive a message that your Student ID is already in use, please ensure that you are entering the correct ID and that you have not previously registered. If another user from your school may have taken that ID, contact your Technology department for assistance.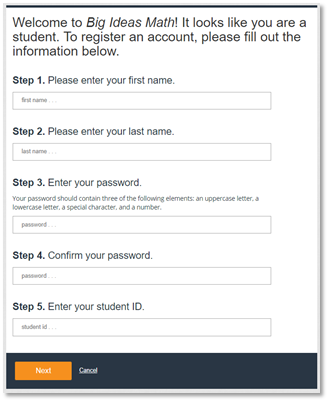 Your username will be automatically generated for you and appear on the next screen. Please write it down in a safe and secure place. Click Log in after.

You will be sent to the login screen. Enter your username and password. Click Log in.