To register as a new student, visit www.bigideasmath.com and click on New to Big Ideas Math?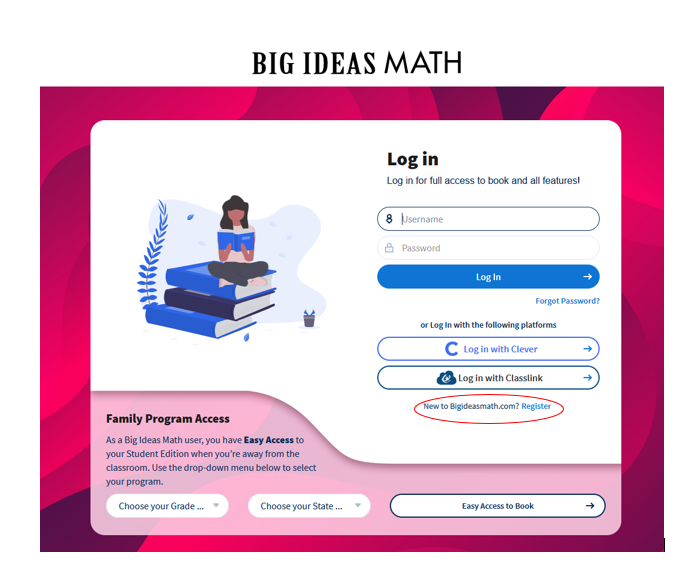 On the next screen, enter the access code provided by your teacher. After entering your access code, click Next.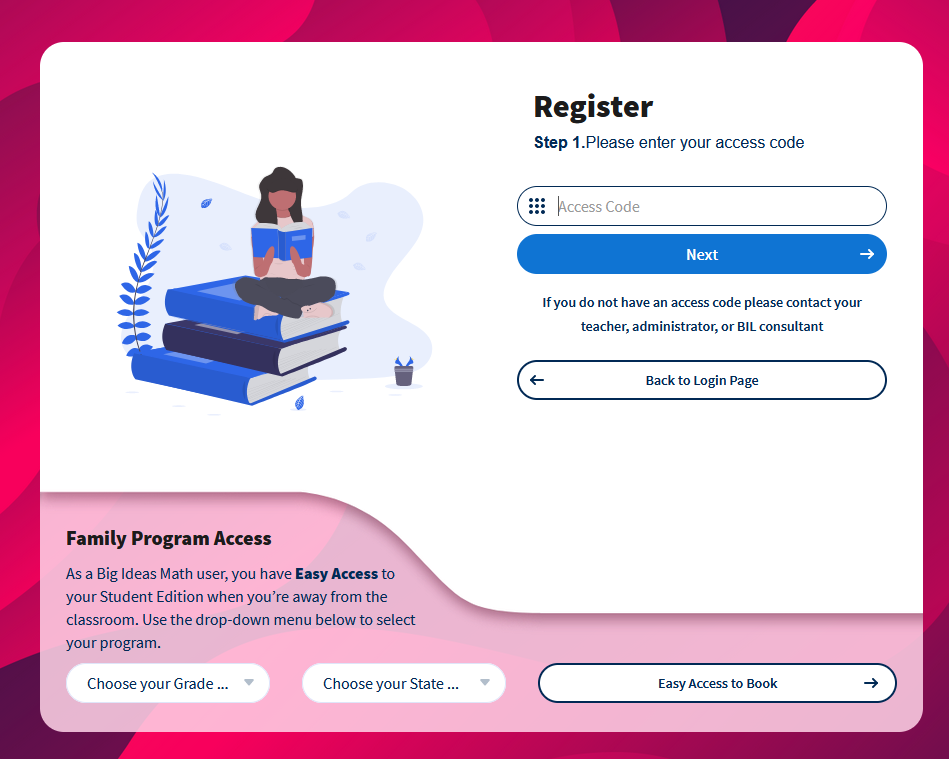 Enter your first name, last name, password, and student ID. Write down your password before moving on. Click Next when finished.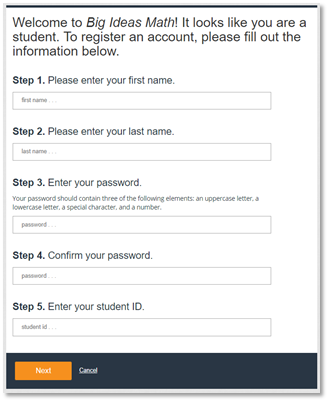 Your username will be automatically created. Write it down so you can remember it. Click Log in.

You will be sent to the login screen. Enter your username and password. Click Log in.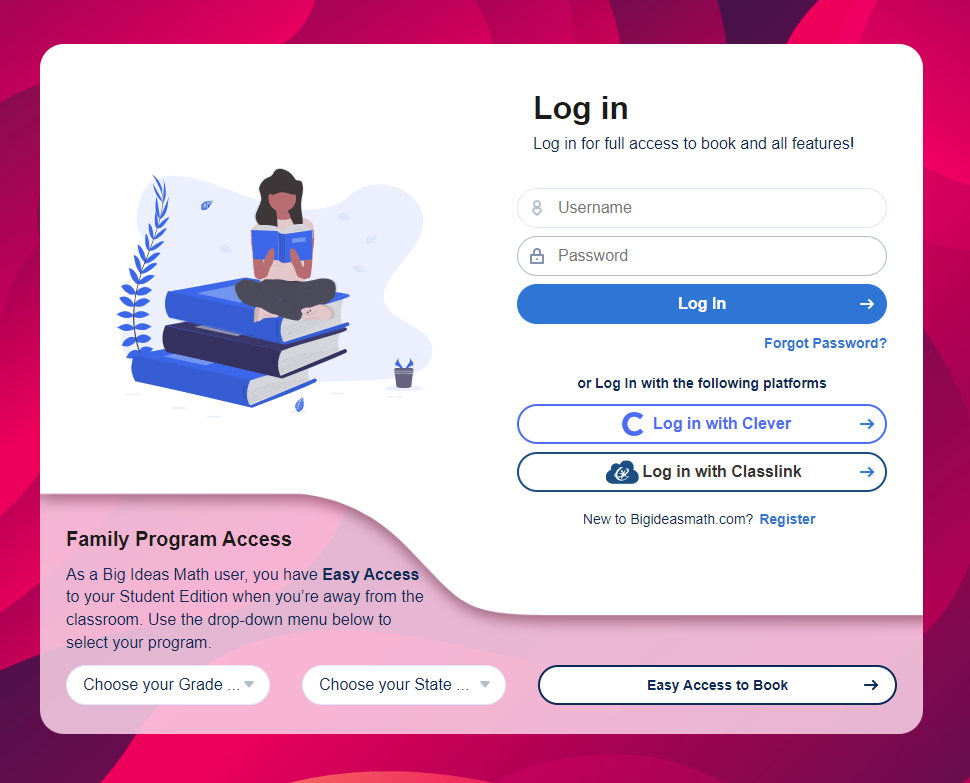 Technical Support
Please visit our Help Center for FAQs and additional support articles on self-registration. To reach out to a Big Ideas Learning Technical Support representative, please visit our Contact Us page.