Adding Tags to an assignment will help you locate your assignment in the Activity Library after you save it. Please use the below steps when creating custom assignments.
Click Tags and choose the program, book, chapter, and lesson you wish to save the activity to.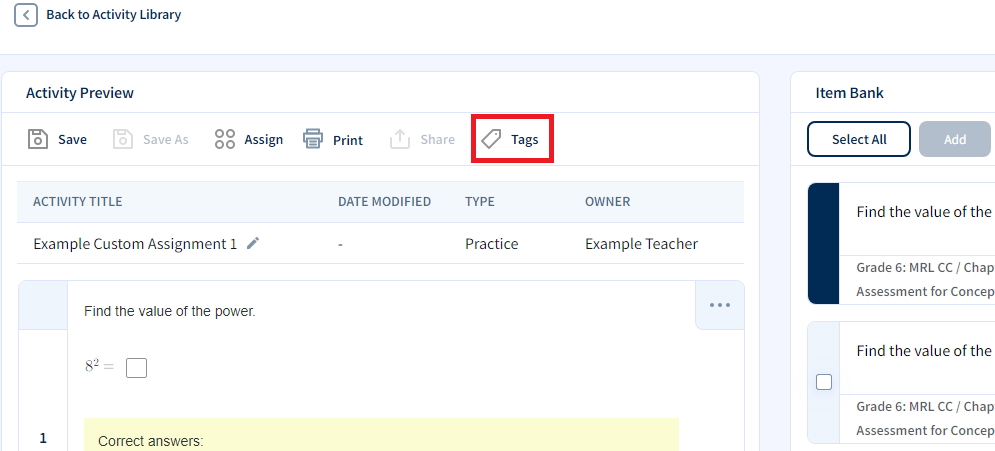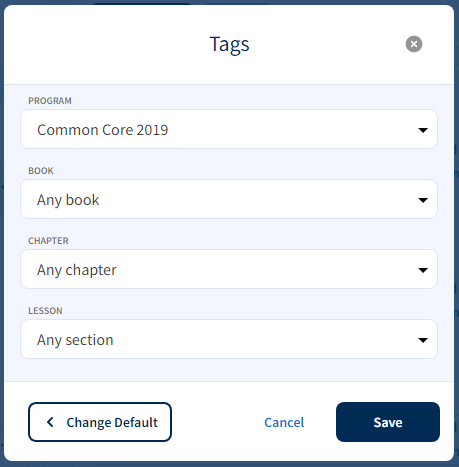 After choosing the tags and saving the activity, you can locate it in your Activity Library by selecting the filters you tagged.
If you did not select any Tags, you can locate your activity under the program called "No Associated Program". They can also be saved under "Book: No book selected" if saved at the Program level.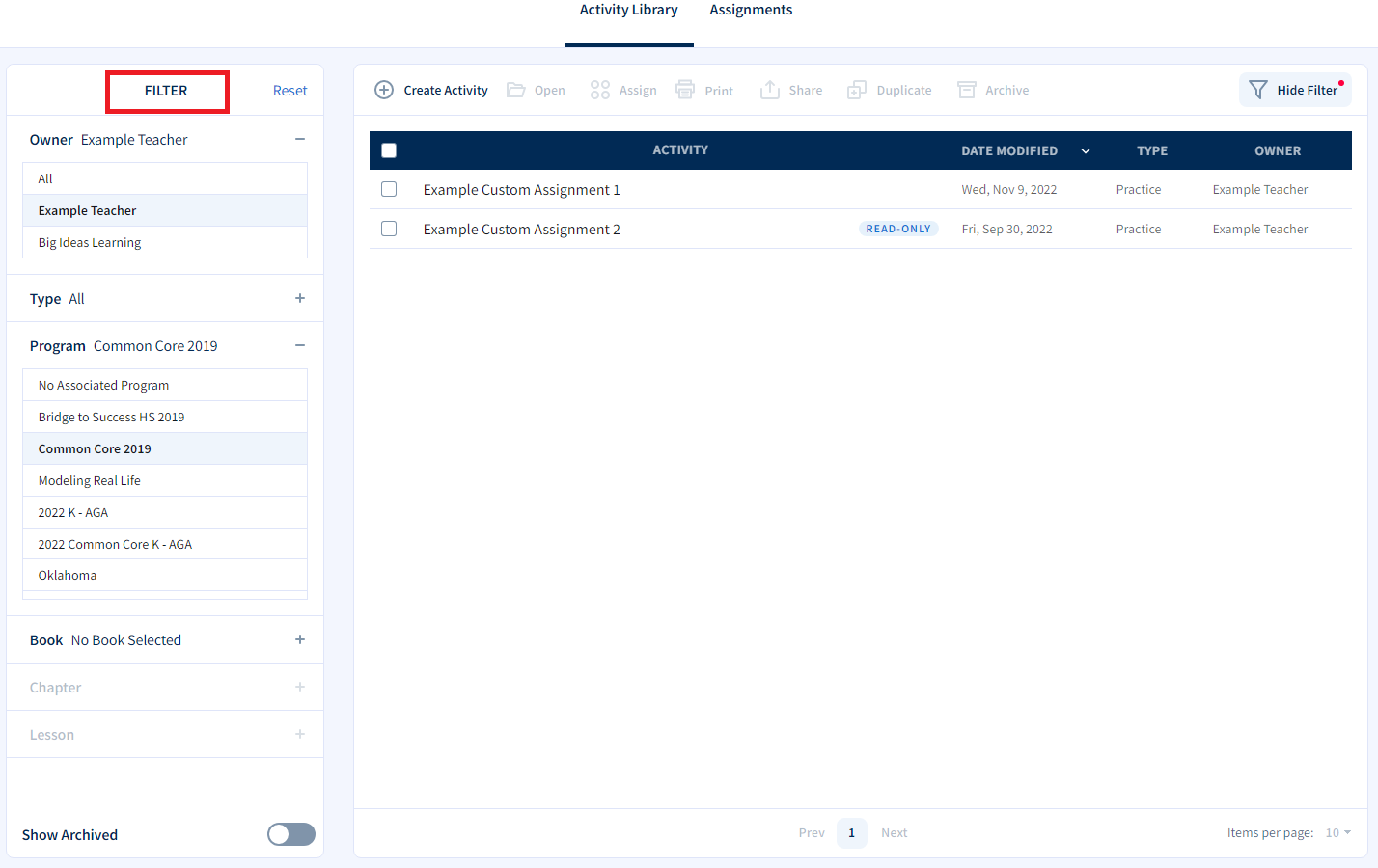 A "Read-Only" assignment is on that has been assigned and is no longer editable. However, you can select it, choose "Open", then "Save As" to save a new version of it that can be edited.