Adding Tags to an assignment will help you locate your assignment in the Activity Library. Click Tags to choose the program, book, chapter, and lesson you wish to save the activity to.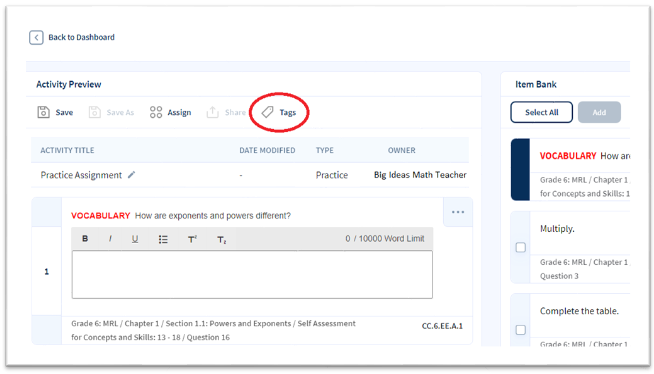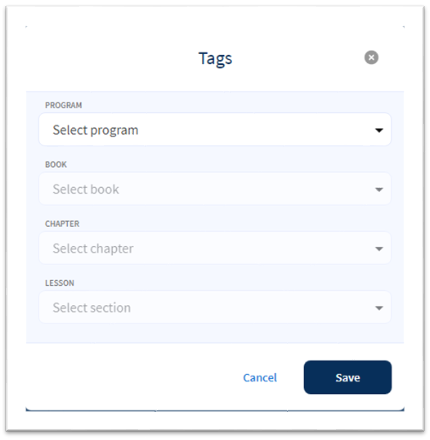 After saving the activity, you can locate it in your Activity Library by selecting the filters you tagged. If you did not select any Tags, you can locate your activity under the program called "No Associated Program".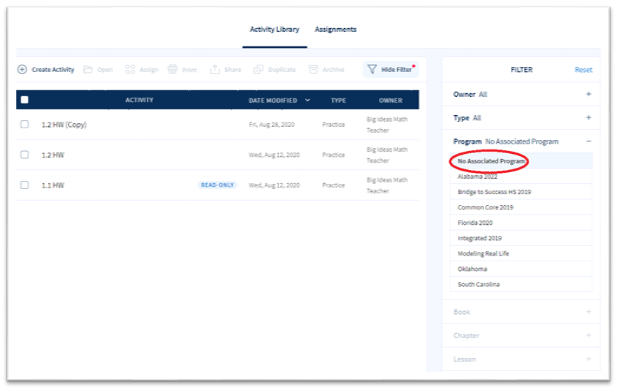 If An assignment was tagged with it's associated program, but no book was tagged, it will be located under the "No Book Selected" filter.